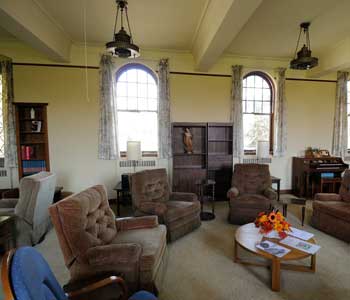 A ministry of this magnitude requires strong financial backing from the community. Whether you donate $10 or $10,000 we trust God to take it and multiply it for our needs. You can use our secure online donations page, or mail a check to:
Gianna House c/o Sr. Diane Masson, CSSF
21357 Redmond
Eastpointe, MI 48021
Wish List for Gianna House
We also need physical goods to help in the care for our mothers and their children.
Gianna House is looking for the following
Alarm clock radios
Baby bottles, new or gently used, for Baby Bottle Fundraiser
Bath towels, hand towels, wash clothes
Batteries: AA, AAA, C, D
Cash is our greatest need
Disposable cups, bathroom size
Dishwasher soap packets
Febreeze and other room sprays
Gift cards for grocery stores: Gordon Food Service, Kroger, Aldi, Meijer, K Mart
Gift cards at stores for maintenance needs: Office Max, Menard's, Home Depot
Gift cards for drug stores: CVS, Walgreen
Gift cards for fast food / restaurants: White Castle, Big Boy, Wendy's, Arby's, Popeye's
Liquid laundry detergent; fabric softener: liquid / dryer sheets
Mattress protectors: twin, waterproof
Neosporin (in tube), latex-free band-aids
Paper products: paper towels, toilet paper, plates, cups, napkins, facial tissue
Plain, white printer paper; Photo (glossy) printer paper
Plastic hangers
Postage stamps
Table games and puzzles
Under-the-bed plastic bins with wheels and led
Wicker baskets (all sizes) to be used for fundraising auction items
Wish List for Moms
Hairspray, hair conditioner
Dental floss, mouthwash, tooth brushes, tooth paste
Deodorant
Antacids
Body wash, body lotion, sunscreen – 30
Disposable razors, shaving cream
Manicure sets/clippers/emery boards
Scrapbooks, cameras, and gift certificates for photo and scrap-booking supplies
Small traveling umbrellas
Strap-on baby carriers
Wish List for Babies
Baby monitors, crib mobiles, compact crib contour sheets
Boppy nursing pillows and covers, nursing pads
Baby outfits (new-born – 18 months)
Scratch mittens (boys and girls)
Diapers (sizes newborn – 4), baby wipes, large diaper bags, diaper rash ointment
Baby shampoo, lotion, powder, sunscreen
Hooded bath towels
Infant carriers (slings) and mobile
Infant car seat neck supports
Educational toys, books (6-18 mos.)
Gentle, fragrance-free laundry detergent
Want to donate something from our wishlist? Let us know using the email form below: