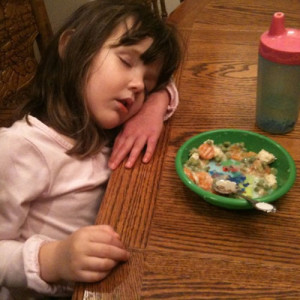 The Board has been selected by Sister Mary Diane Masson to provide a wide range of ideas and skills. The Board currently meets monthly and assumes a variety of assignments delegated based on need. A significant accomplishment has been the acquisition of 501(c)(3) status for Gianna House.
Administration of Gianna House is facilitated by its Executive Director, Sister Mary Diane Masson. She is aggressively pursuing a wide variety of opportunities for individuals and companies to donate money and resources to this project. She lives on site at Gianna House and supervises daily activities.
Gianna House will also employ a business manager, culinary and maintenance manager, social services supervisor and child care director. A life skills and discharge coordinator will be required in the future. The skills of a grant writer have been secured. Sr. Theresa, OP has been hired as Associate Director.
Biographies of Our Board of Directors
Nancy J. Hauff, RN, MSN, PhD

Nancy has devoted much of her professional career to the care of high-risk mothers and babies. She has spent many years at Hutzel Women's Hospital as manager of the labor and delivery unit, director of outpatient clinics, and director of the Family Road program. She has received several achievement awards including induction into the Sigma Theta Tau National Nursing Honor Society, and the 1998 Oakland University Nightingale Award for excellence in Nursing Administration.
Employed at Wayne State University, Nancy serves as the perinatal research coordinator for the Department of OB-GYN at the School of Medicine, and as part-time clinical faculty at the College of Nursing where she is also received her PhD. She remains a contingent Registered nurse at the Detroit Medical Center, and is currently teaching prenatal education classes.
A member of St. Anastasia Parish, Nancy has served as a nursery mother, catechist, Eucharistic Minister, on the Parish Council as their first female president, and on the Stewardship Commission. She looks forward to maximizing the health and well-being of pregnant adolescents.
David Masson
David Masson is a retired executive that spent 19 years in senior level positions with three large multi-national corporations. The most recent 20 years he spent leading six different entrepreneurial companies to substantial growth and profitability. Although he has lived in various cities throughout his career, he was born in Detroit and has spent most of his life in the Metropolitan Detroit area. He is a graduate of Michigan State University (1974)
Sister Mary Diane Masson, CSSF
Sister Diane is a co-founder of Gianna House Pregnancy and Parenting Residence and ex-officio member of the Board of Directors. She was raised in the metropolitan Detroit area and educated at Madonna University, the University of Detroit, and Catholic University of America. During her fifty-year membership as a Felician Sister of North America, Sister served as an educator, guidance counselor, retreat center and day care administrator, Canon Lawyer and Delegate for Consecrated Life for the Archdiocese of Detroit.
Tom Masson
Tom is a building materials industry expert with over 30 years of experience, holding senior leadership roles in general management, sales, marketing, operations, sourcing, human resources, and administration.  He has worked for companies ranging from $10 Million to $6 Billion in annual revenues, as well as owning his own successful window and door company. Tom and his wife were both born and raised in Detroit and have been married over 40 years. They have three grown children and four grandsons. Tom is also involved with the Detroit Portrait Project, a group who, at Christmastime, takes portraits of homeless families at various shelters and sponsor a Christmas dinner where the pictures are handed out along with toys for the children.
Kevin Murphy
As Technology Solutions' Director of Customer Service, Kevin Murphy's role is to build and manage the company's relationship with each and every customer, ensure customer satisfaction, and oversee the company's internal and external training. Kevin's passion is with technology in general, but more specifically in customer service and training. Kevin considers himself blessed to have worked for some great managers who taught him early on that customer service (serving others) is the most important aspect of a career, a company, and of life. Kevin attended the University of Detroit, and Sacred Heart Seminary in Detroit.
Honorable Daniel Patrick O'Brien
Daniel Patrick O'Brien is a judge in the General Jurisdiction Division, Oakland County Circuit Court. He is a former tutor for the Southwest United Presbyterian Church from 2001-2003. He is also a former adjunct professor for Oakland Community College. Judge O'Brien, his wife, Ann Marie, three sons, Daniel Patrick II, Colin James and David Francis live in Troy and are members of St. Anastasia Catholic Church. Judge O'Brien recently completed his 35th retreat with the Jesuit Order at Manresa Jesuit Retreat House in Bloomfield Hills
Charles Smith –Vice President
Charles Smith is a life-long Michigan resident and is a graduate of Michigan State University with a degree in advertising. He has worked in the financial services industry for over 30 years. Charles has been married to Debra for 38 years and they have 4 children and 5, soon to be 6 grandchildren. Charles has volunteered as a lector, CCD instructor and Homebound Minister. He has also served as the Finance Committee Chair at the Home Visitors of Mary. Charles has also volunteered as a soccer and baseball coach for over 15 years.
Debra Smith
Debbie is a graduate of Michigan State University with a BS in Financial Administration. She is currently a Vice President, Debt Syndication for Macquarie Equipment Finance in Bloomfield Hills. Debbie has over thirty years of experience in Capital Markets and has worked for private as well as large multinational corporations. The mother of four grown children, she spent many hours volunteering in their schools, at their sporting events and their religious education classes. She and Chuck are blessed with four healthy grandchildren.
Diane Kelly Trombley RN, BSN
Diane Kelly Trombley was born and raised in Chicago, Illinois. She is a graduate of Loyola University of Chicago School of Nursing (1963) and holds a Bachelor's Degree in Nursing (BSN). Diane moved to Detroit upon her marriage to Norvell Trombley and resides in Troy, MI. She has three adult children Mark, Marcia and Scott. Her involvement in pro-life activities began in 1968 and she is a board member of Right to Life-Lifespan and is president of Michigan Nurses for Life. As a pro-life activist she notes that the greatest blessing in her life, besides her husband and children, is knowing that because someone heard her voice for unborn children, there are a 9 year old boy and a 16 year old girl and a set of twin boys laughing, learning and living.