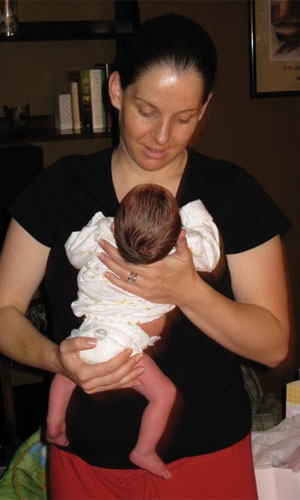 Our mission and primary focus is on addressing the issue of teen pregnancy and abortion. Yet our efforts will also help to alleviate a problem faced by a growing number of families – a heartbreaking shortage of babies.
While the staggering figures on abortion would seem to suggest that most babies are unwanted, the reality is that many families are struggling through the adoption process. This process has been protracted recently due to historically low numbers of adoptable children. According to Jenny Pope of Buckner International, an adoption agency, "there are just not as many women placing their children for adoption."
As a result, the number of U.S. infant adoptions has fallen from around 90,000 in 1971 to 18,000 in 2007. There are fewer foster-care children available, because more are reunited with birth parents or adopted by relatives and foster parents. As of 2011, the overall number of children in the system had hit a 20-year low of 401,000. The number waiting to be adopted fell from 130,637 in 2003 to 104,236 in 2011.
These staggering declines in US children available for adoption have been coupled with severe restrictions on adoptions in countries such as Russia and China, historically two of the largest contributors to US adoptive parents. Taken together, these trends have resulted in feelings of helplessness for many couples struggling to either conceive or adopt.
Gianna House will offer itself as a possible alternative for some adoptive parents who have been struggling with this burden. Through our efforts we hope to transform the lives of three sets of individuals: our residents, their children, and the adoptive parents who long to care for their children. We believe our mission is the starting points for better lives for all three groups of individuals.